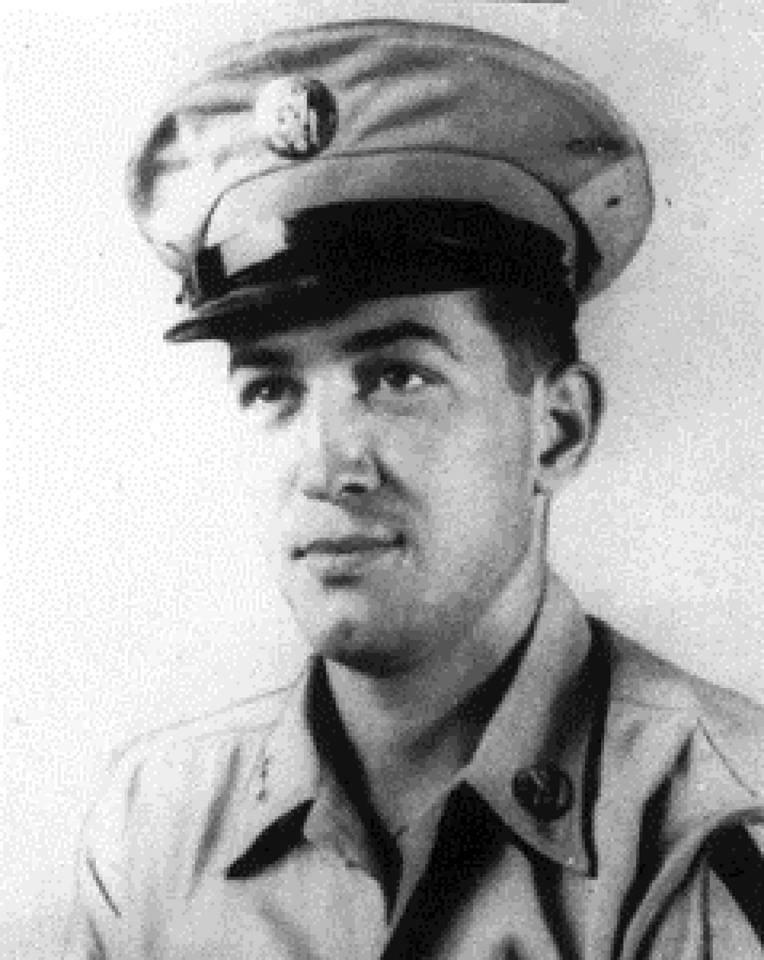 Obituary of Everett Eugene Johnson
JOHNSON
Everett Eugene "Gene", was born to the union of Edwin O. and Lena J. (nee Berry) Johnson, in the Madisonville suburb of Cincinnati, Ohio on April 14, 1929. He was the brother of Charles, Pearl, Violet, Mary, Paul. Raymond, Frank, Harold, Joseph Donald and Helen.
After attending Woodward High School, he enlisted in the Army in 1948. Upon completion of Basic Training he was assigned to the First Cavalry Division and then stationed in Japan performing Post-WWII occupation duties.
In June 1950, North Korean Forces made a surprise attack into South Korea, collapsing opposing South Korean and UN Forces into a geographic toehold in South East Korea that would become known as the "Pusan Perimeter."
The First Cavalry deployed to Korea in July 1950 and fell into line in the area in and around Taegu South Korea. The First Cavalry came under a series of large scale attacks beginning on 1 September 1950 which was part of the North Korean "September Push." This large scale offensive was a final attempt by the North Koreans to force U.S. and UN Forces off the Korean Peninsula and unite Korea under communist rule.
Uncle Gene and the First Cavalry would hold the line through series of brutal back and forth pitched battles, but Uncle Gene lost his life on 3 September 1950 doing his duty.
Given the savagery and scale of the battles in this area, recovery operations did not begin until the spring of 1951. Uncle Gene and over 80 others who lost their lives in the battles in that area of the Pusan Perimeter were deemed unidentifiable at that time and were placed into temporary graves in Korea until September 1951.
Uncle Gene's remains, given the designator "X-1072", had several personal effects associated with them; however, only one had any identifying marks - that being a canteen cup with the name "E. Johnson RA 15415512" etched into it.
Over the next four years, attempts to identify Uncle Gene were made by the Central Identification Unit in Kokura, Japan. On 3 May 1955 the Army Quartermaster General approved the declaration that his remains were "unidentifiable" (the canteen cup etched with his name and service number was not in and of itself enough to allow the Army to declare him identified) and he was transferred to the National Memorial Cemetery of the Pacific and interred as "Unknown X-1072" into Section U Grave 412.
There he remained until May of 2016 when he was disinterred as the result of a request initiated in June 2014 by Pam Thomas. Pam cited the canteen cup name association with Uncle Gene as justifiable reason for disinterment. The Defense POW/MIA Accounting Agency approved the request. Between May and July extensive analysis was conducted on the remains, and the formal declaration of identification was made on 20 July 2016. The canteen cup with his name etched into it that was in the record, proved to be a key piece of evidence that would lead to Uncle Gene's identification. Upon his final interment in Cincinnati, Ohio on 29 May 2017, a period of 66 years, 8 months and 26 days has passed since his death.
Visitation
9:00 am - 10:00 am
Monday, May 29, 2017
Thomas-Justin Memorial
7500 Montgomery Rd.
Cincinnati, Ohio, United States
Funeral Service
10:00 am - 11:00 am
Monday, May 29, 2017
Thomas-Justin Memorial
7500 Montgomery Rd.
Cincinnati, Ohio, United States
Interment
11:00 am - 11:30 am
Monday, May 29, 2017
Laurel Cemetery
Roe St.
Cincinnati, Ohio, United States
Share Your Memory of
Everett
Kenwood
Thomas-Justin Memorial
Kenwood Chapel
7500 Montgomery Rd.
Cincinnati, Ohio
45236
Phone: (513) 791-5353
Fax: (513) 791-5004
Email: CLICK HERE
Madisonville
Thomas-Justin Funeral Home
Madisonville Chapel
4418 Whetsel Ave.
Cincinnati, Ohio
45227

Phone: (513) 271-0732
Fax: (513) 791-5004
Email: CLICK HERE