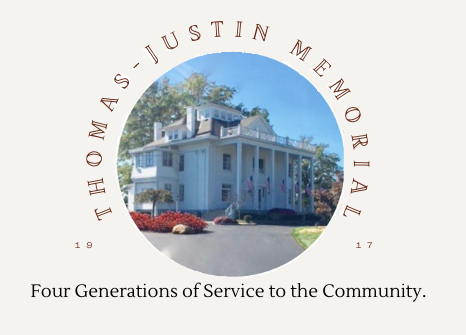 Our Staff
Our dedicated and supportive staff are here to guide you through this difficult journey. We take pride in doing our absolute best to ensure your needs are met.

Jay Thomas Justin - Licensed Funeral Director
Jay Justin is the Great-grandson of our founder, James A. Thomas. He has been a licensed funeral director since 1992. Born and raised in Anderson Township, he graduated from Turpin High School and the University of Cincinnati obtaining a bachelor's degree in communications. He still lives in Anderson Township with his wife and children. He is a member of the Masonic Lodge # 419 Madisonville/Madeira. He also serves on the Board of Directors at Gate of Heaven Cemetery.

---
Jane M. Ludlow - CFSP Funeral Director and Embalmer
Jane was born and raised in Hamilton, OH, graduating from Hamilton High School. She graduated from the University of Kentucky with an Associate in Art degree and from the Cincinnati College of Mortuary Science with a Bachelors degree in Mortuary Science. She has been dually licensed since 1997. She earned her designation of CFSP in 2006. She is an adjunct instructor at the Cincinnati College of Mortuary Science and sits on the PAC Committee at the Mortuary College, the Ohio Mortuary Operations Response Team, Legislative Committee and the Scholastic Assistance Committee with the Ohio Funeral Director's Association. She also served as the President for the Greater Cincinnati Funeral Service Association.
---
Dennis Ortlieb
Dennis "Denny" or "Ort" Ortlieb was born and raised in Rossmoyne. He graduated from Moeller High School, was a member of St. Saviour Parish, Rossmoyne and is a retired Fire Chief of the Rossmoyne. Fire Department. He worked as a 911 dispatcher at Hamilton County Communications for 26 years. Denny is a resident of Sycamore Township. He works visitations in our funeral home and knows most everyone in this community.
THOMAS-JUSTIN MEMORIAL FUNERAL HOMES, INC
Serving Cincinnati & Surrounding Areas Since 1954.