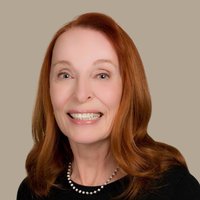 Sheila Mudd Baker
Sheila's "Celebration of Life" with Fat Tuesday and an Irish Wake!
Sheila Mudd Baker passed away on January 8, 2018 from complications of ALS. Her generous spirit and love of life was evident to everyone who knew her, to the very end.
She lent her many talents to various charitable activities, including Community Shares of Greater Cincinnati http://Cintishares.org, Haircuts for the Homeless and the CIB, radio reading services http://Cincyblind.org.
Sheila retired as the human resource manager for Cincinnati Recreation Commission, after working for the city for many years. During her time at the city she established the St. Nicholas Brigade to help city employees provide toys and clothes to lower income children in local schools.
She was a leader in the Toastmasters organization and a professional Storyteller. Sheila acted, wrote and produced plays and movies, both writing and starring in the award winning short film "The Ladies Next Door" even as her health was failing.
She loved to travel, had seen a great deal of the world and spent many summers in the place she loved best, Martha's Vineyard.
Beloved to many, she celebrated her 71st Birthday the day after Christmas with a large gathering of friends and family. She is survived by her brother Eamon Mudd, who took care of her in recent years, her sister, Mary Armes and her niece Theresa.
She will be greatly missed. She donated her body to the University of Cincinnati Medical School.
Sheila's "Celebration of Life" with Fat Tuesday and an Irish Wake will be held on February 13th, 2018 at the Clifton Recreation Center 320 McAlpin Ave 45220, from 6-9 pm. An After party will be held at Millers Fill Inn (52 Donnersmeyer Drive) Bellevue, KY 41073from 9-12 midnight
Guests are encouraged to bring potluck dishes in the tradition of Fat Tuesday!